Feva Regional Winter Training at Itchenor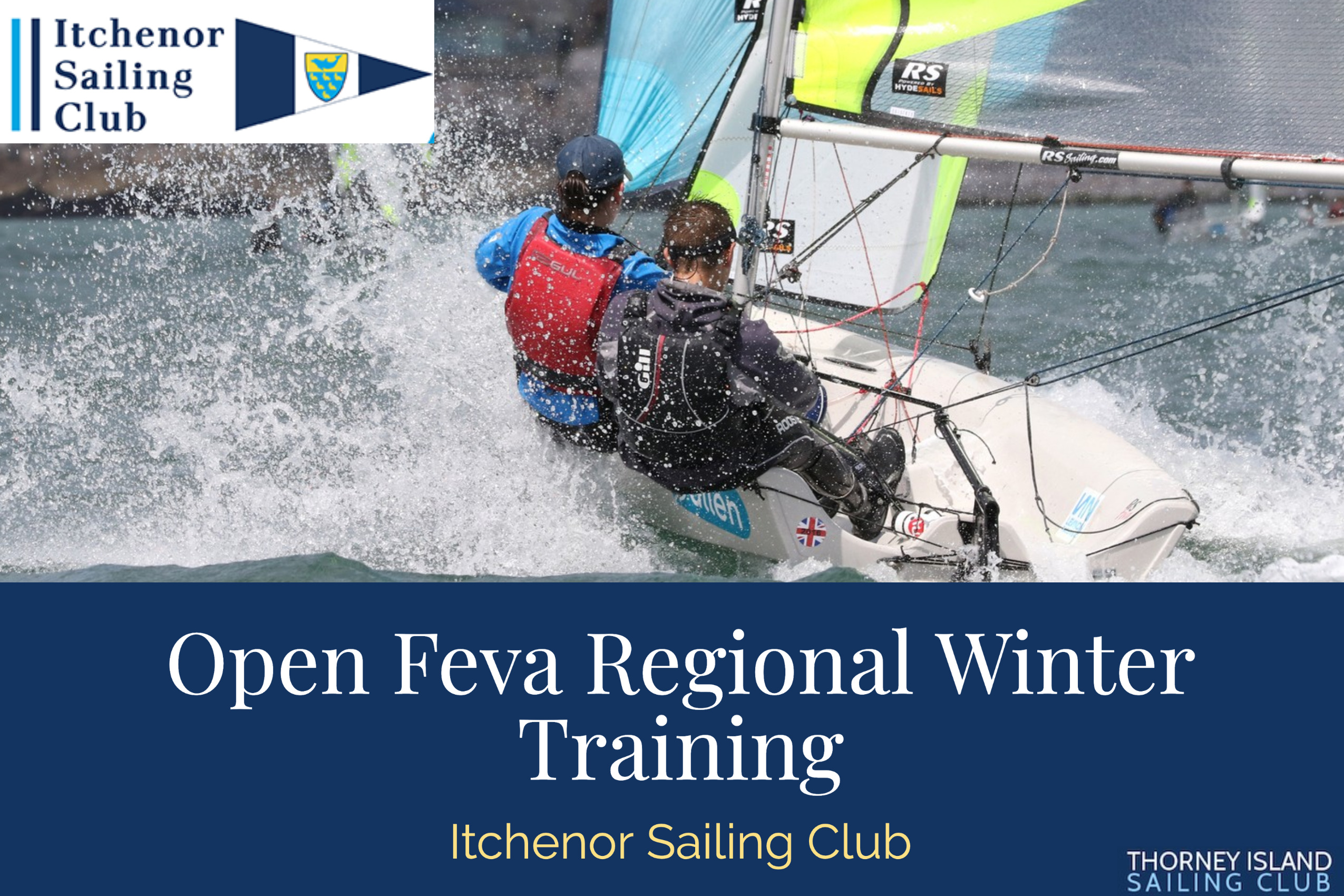 Published 13:10 on 18 Mar 2020
Itchenor Sailing Club is hosting Open Winter Training for the Feva Class Association which aims
to help youth sailors from Chichester and Langstone Harbours and the local area to progress
from club run RYA training to become confident racers. In particular, to support Feva sailors who
are keen to be more competitive at local, regional and national sailing events. By creating a
an inclusive squad, children train and socialise together, making new friends from other clubs.
.
Coaching will take place over six weekends in 2020/21 based at Itchenor Sailing Club. Each
weekend will consist of personalised sessions on the Saturday to improve a sailor's racing skills.
A coached race day will follow on Sunday where new skills mastered can be put into practice in
races. Training will be led by Matt Wright (Matt is an experienced RYA Level 3 Race Coach
who has developed young sailors to success at a number of harbour clubs) and specialist race
coaches with experience of competing at a national level. Subject to numbers, the squad will
split into groups on the Saturday so that sailors of similar ability train together, before racing
against each other on the Sunday.
2020
Oct 3/4
Nov 14/15
Dec 12/13
2021
Feb 13/14
March 6/7
April 10/11
Entry requirements: We ask that all sailors at a minimum are confident in tacking, gybing, righting
their boat after a capsize and sailing a windward/leeward course. For those who have followed the
RYA Training Scheme this equates to a minimum level for applicants of RYA Level 3 with
experience of racing or to have an RYA start racing qualification; young sailors with the ability but
without these awards are equally welcome. Sailors will provide their own insured seaworthy boats
and will come equipped to sail in the colder conditions expected over winter
Training cost: £500/per boat or £250/per sailor for all of the training sessions. (It would typically
cost £100 per weekend/per boat or £50/sailor, so this winter training is priced at six sessions for
the price of five.) Great value for excellent winter training.
Boat Storage: Non ISC members can store their boats at the club for £10/night over a Saturday
night or £140 for the months between Nov 1 and March 1.
Meals: Food will be available at the club (for an additional cost) if ordered in advance, and we
are hoping to organise a social at the end of the training in 2021, tbc.
Registration: If you would like to register for the training, please contact Ryan Breach, Sailing
Manager at ISC, on 01243 512400. sailing@itchenorsailingclub.co.uk
Duties: Parents will be expected to do one duty per child sailing. There will be an opportunity to
express a preferred date at registration.
Questions: If you need any further information, you can also contact:
Kendall Massey/Julian Hantrais (ISC Feva class captains) on 07834081673 or Kendall.L.Massey@gmail.com,
julian.hantrais@btinternet.com
Matt Wright on 07879434246 or mattwright6362@googlemail.com